Rail-bound Charging Manipulator 3T
(人气:)
来源:
作者:admin
发布时间:2018-08-24 16:55
Rail-bound Charging Manipulator 3T
Quanyue CNC Co., Ltd
.- providing forging equipment, forging supplies, machinery, ring parts, implements, production lines, sales, manufacturers, SMS, bearings, flanges, slewing rings, ring rolling machines, seamless ring parts, ring rolling mills, hydraulic presses , cylinder, hydraulic valve, hydraulic system, hydraulic control, CNC, coil, shear, coil cutting, palletizing, automatic stacking, extrusion, forging, auto parts, automotive interiors, molds, renovation, overhaul, etc. service. Welcome communication.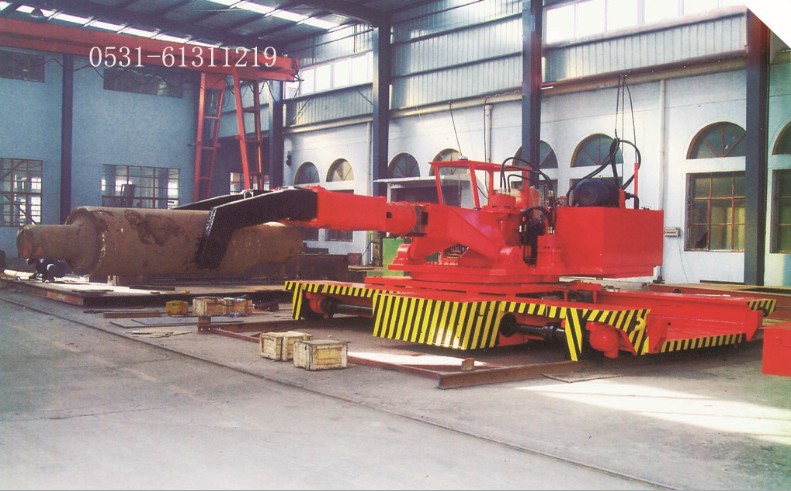 Rail-bound Charging Manipulator
Model series:From 0.3T to 30T
Function:
The manipulator is used for forging work-piece transportation,especially for charging and discharging the furnace.The manipulator can easily pick up the forging work-piece from ground,transport it into the fumace. Also it can pick the forging work-piece out from the furnace and transport it into the forging press,
the Ring Rolling Machine or some other kinds of forging machines.
You might be interested
3000mm ring forging production line;Jinan Quanyue CNC. is a supplier of equipment in the field of ring parts .It provides forging hydraulic presses, ring rollin......

[more]

The development of Jinan Quanyue computer numerical control benefit from MaANSHAN LEE INDUSTRIAL CO. LTD, under the leadership of the trust and strongly support......

[more]